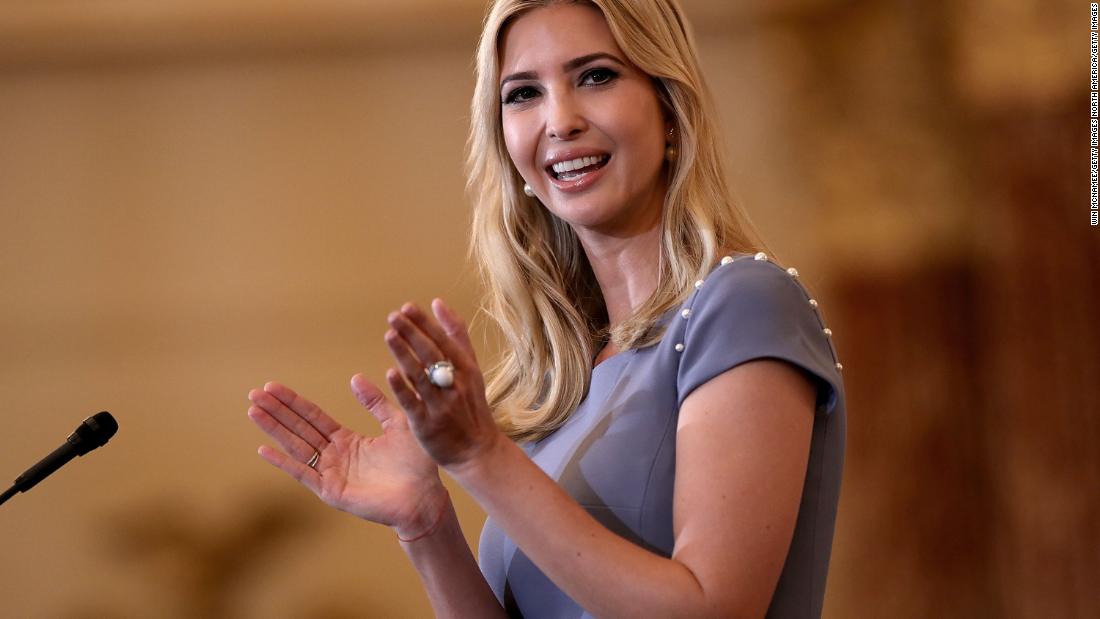 (CNN)Ivanka Trump has decided to shut down her company after deciding to pursue a career in public policy instead of returning to her fashion company.
"When we first started this brand, no one could have predicted the success that we would achieve. After 17 months in Washington, I do not know when or if I will ever return to the business, but I do know that my focus for the foreseeable future will be the work I am doing here in Washington, so making this decision now is the only fair outcome for my team and partners," Ivanka Trump said in a statement.
"I am beyond grateful for the work of our incredible team who has inspired so many women; each other and myself included. While we will not continue our mission together, I know that each of them will thrive in their next chapter."
Ivanka is expected to address her company's staff on Tuesday in New York, according to a source with knowledge of her decision-making process. The same source said 18 people will be affected by the company shutting down.
Ivanka and her company have been mired in controversy since she campaigned for her father wearing Ivanka Trump products during high-profile interviews and speeches. Criticism intensified after the election, when she decided to advise her father while retaining ownership of her eponymous brand.
Abigail Klem, the current president of the Ivanka Trump brand, said in a statement on Tuesday that the move "was a very difficult decision for Ivanka."
"We are incredibly proud of the brand we have built and the content and product we've developed for our customers," Klem said, adding, "I know that this was a very difficult decision for Ivanka and I am very grateful for the opportunity to have led such a talented and committed team."
Ivanka Trump's company saw an increase in profits in early 2017 after her father's presidential win, according to a person with direct knowledge. But since that gain, profits have declined, the source added.
The government watchdog group Citizens for Responsibility and Ethics in Washington called the news that Ivanka Trump will be shutting down her company "a notable step in the right direction," but added that it "comes much too late."
"While this is a notable step in the right direction, it's a small one that comes much too late," said Noah Bookbinder, the group's executive director, in a statement.
"The ethics issues that arise from her ownership of the Ivanka Trump Brand also arise from her ownership stake in the Trump Organization, and still more issues arise from her father's ownership of that business. If the Trump family truly cared about ethics, they would fully divest themselves of these assets — something they should have done before they entered the White House," he added.
Nordstrom isn't the only retailer to distance itself from the brand.
The company that owns TJ Maxx and Marshalls decided to no longer promote the brand in stores, and earlier this month, Hudson's Bay, one of Canada's largest department stores, chose to phase out Ivanka Trump products, according to company spokeswoman Tiffany Bourré.