The model, 70, and mother of Elon Musk, talks about female confidence, ageing and how she taught her children to be considerate to others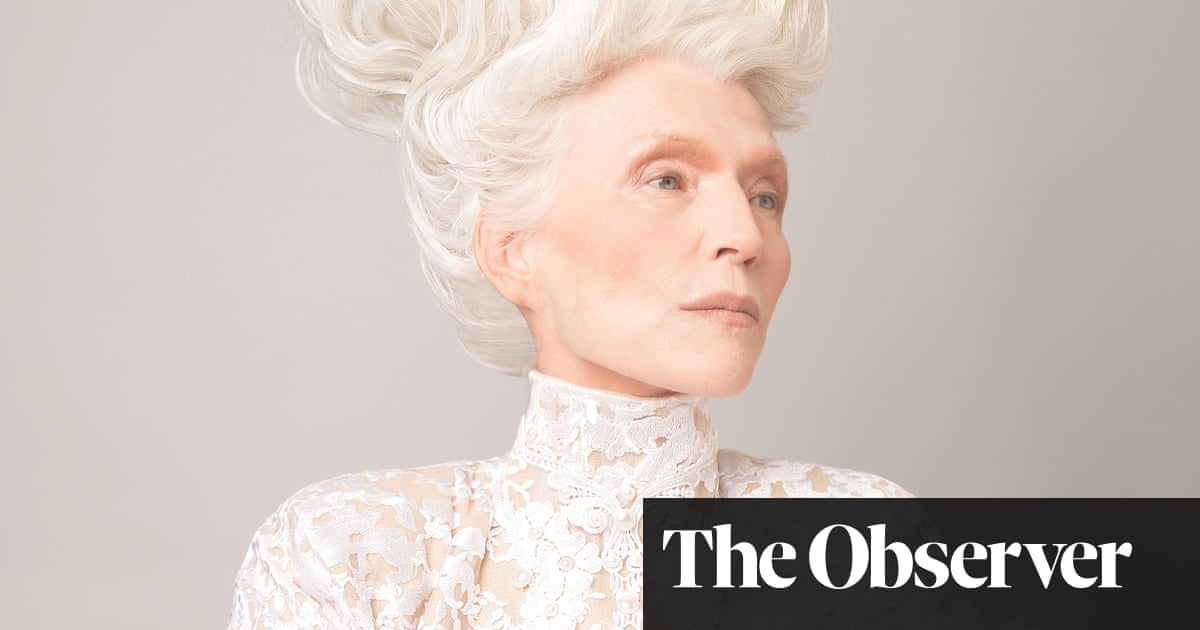 I brought my kids up as a single mother with very little money, and we survived. We used to live in a rent-controlled apartment in Toronto with Elon on the couch. It took three weeks to clean, then I saved to buy $5 sheets. Eventually I bought beds, then a computer, and after that chairs you can always work on the floor. I cut their hair, gave them mani-pedis, wore $19 shoes to walk the runway. You dont need massages to be happy.
My kids are the loves of my life. All three are brilliant you dont know how brilliant until they grow up. It is possible to be brilliant but unable to make it into something worthwhile fortunately mine have. I taught them to be responsible for themselves and considerate to others. Obviously it paid off.
My earliest memory is being four in South Africa and walking a mile hand-in-hand alone with my twin to nursery school.
Maybe Ill start to slow down at 96 thats when my mother retired. She was an artist, until at 94 she was shaking too much, so moved to computer work. She was happy until the end. My dad died in a plane accident at 73 and yet Ive never been scared of flying.
When I was going to university I wanted to study biochemistry and microbiology, but the only place that offered it was an Afrikaans university. So I did what my father advised learned Afrikaans along with my physics.
Ive never had a swimsuit body. Thats not modesty thats something Ive learned from being a model. My body is as good as the food I put into it. Nobodys ever asked me to have a facelift or Botox. And for a 70-year-old Im doing just fine.
Im always working. Its my worst habit, but its worth it. My whole family is the same, from my parents to my 11 grandchildren.
I think women should be educated, and contribute to society while also doing their best to look good I am very fortunate for make-up, but intelligence is the most attractive feature.
Ive never thought of myself as a rebel, but maybe being a 70-year-old model wearing high and weird fashion is rebellious enough.
Not only am I feeling fine about getting older, Im having the best year of my life. I pounded the pavement for 50 years, so perhaps I deserve it.
Women have to get out and help each other feel confident about themselves. We need to move away from people that put us down Ive had to do that over and over again. I kept repeating: This too shall pass. The trick is, next time get out sooner.
My heroes are Christine Lagarde and Angela Merkel, brilliant women doing good things. Im not interested in getting into politics myself. Its a nasty business. Women are better at nurturing than men.
I give my grandchildren advice, make sure they eat well and have good manners. I am intolerant of selfishness. They think Im formidable. But the real role of a grandmother? To travel the world as a model!
I love watching Passionflix and reading romance novels for their strong women and happy endings.
Im not much of a drinker I dont like to lose control. I never understand why, when someones had a hangover, theyd ever go and do it again.
As a dietician food myths drive me crazy. Supplements? No! Kale? No! Gluten-free? No! Almond milk? Ugh.