After the birth of her second child, Amelia Hill gave up drinking. Little did she realise that her simple lifestyle choice would carry such a social stigma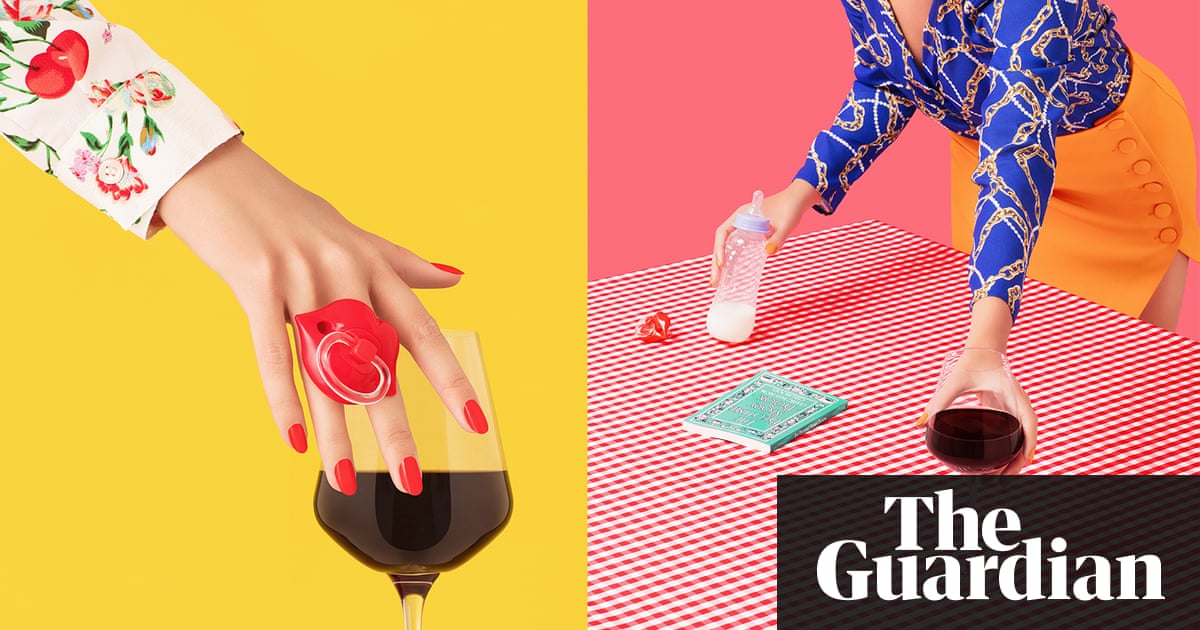 Ive got a dirty little secret: Ive stopped drinking. Im not an alcoholic. I dont have an addictive personality. Im in robust good health. I enjoy drinking. But after the birth of my second child three years ago, I became a sober mother. It wasnt an obvious progression: I drank with the usual wanton enthusiasm before I became a mother. I continued drinking moderately throughout both my pregnancies and while breastfeeding my firstborn sticking to the government advice that served previous generations perfectly well, that one or two drinks, once or twice a week, was OK. Advice that was suddenly changed in 2007 to a dictate of complete abstention on the basis of no scientific rationale at all.
When my first child was weaned, my friends brought round a few bottles and we celebrated with a normal service has been resumed party. Coping with the sleep deprivation caused by one baby wasnt that different from coping with a hangover, I reasoned, so coping with both was just more of the same. With one child, this approach worked reasonably well.
Without thinking about it, though, I was buying into the pro-drinking mothering zeitgeist, alien to my mothers generation, but so prevalent in my own. It is typified not only by the slew of entertaining, slummy-mummy blogs (Sippy Cups Are Not for Chardonnay, Mommy Wants Vodka), books both fictional (Why Mummy Drinks) and biographical (Hurrah for Gin) and films (Bad Moms, Bad Moms 2) but by its all-pervasive presence on the internet, too. I never joined the nearly 630,000 members of the Facebook group Moms Who Need Wine, but I didnt need to sign up to absorb its message. Nor did I have to buy one of the jaunty coffee mugs, bags, T-shirts, cards or towels emblazoned with cheery, sassy messages about how raising children requires mothers and these products are exclusively targeted at mothers to maintain a steady state of semi-inebriation: the wine glass engraved Youre not really drinking alone if your kids are home or the flowery fridge magnet chuckling The most expensive part of having kids is all the wine you have to drink.
Women do not become fools when they become mothers. We get the knowing nudge of the alcoholic version of the Youre Worth It advertising strapline but at the same time, it seems we cant entirely slough it off. The joke reverberates in our ears long after weve shut down the browser, closed the book or switched off the TV.
Gabrielle Glaser, author of Her Best Kept Secret: Why Women Drink and How They Can Regain Control says that wine has become normalised, expected and then reinforced by popular culture, social media, advertising. The volume and ubiquity of the pro-drinking message has made it infinitely more likely that even mothers who know its a caricature, will immediately think of pouring themselves a drink as a release valve once the children are in bed and then do it.
Perhaps its because theres truth in the joke: lots of mothers I know encourage each other to drink. Its a shorthand for empathy and sympathy a euphemism for just taking a break. We smile at the despairing mother whose children are bouncing off the walls and tell her that she deserves a large glass of wine after the kids have gone to bed, and that we would do the same. Or we jokingly bring a bottle of wine to the NCT picnic. Or we arrange prosecco playdates where the adults bring carrot sticks for the children and wine for each other, to be enjoyed in the kitchen while the children play down the hall.
It is a statement of the blindingly obvious to say that we Brits live in an alcohol-dependent culture. We can trace our fondness for drink back to the Anglo-Saxon mead hall Norman invaders writing in the Anglo-Saxon Chronicle remarked on how drunk the English soldiers were via Chaucer to Shakespeare, when drinking became a demonstration of loyalty to the crown and the church, proving that you werent a puritan.