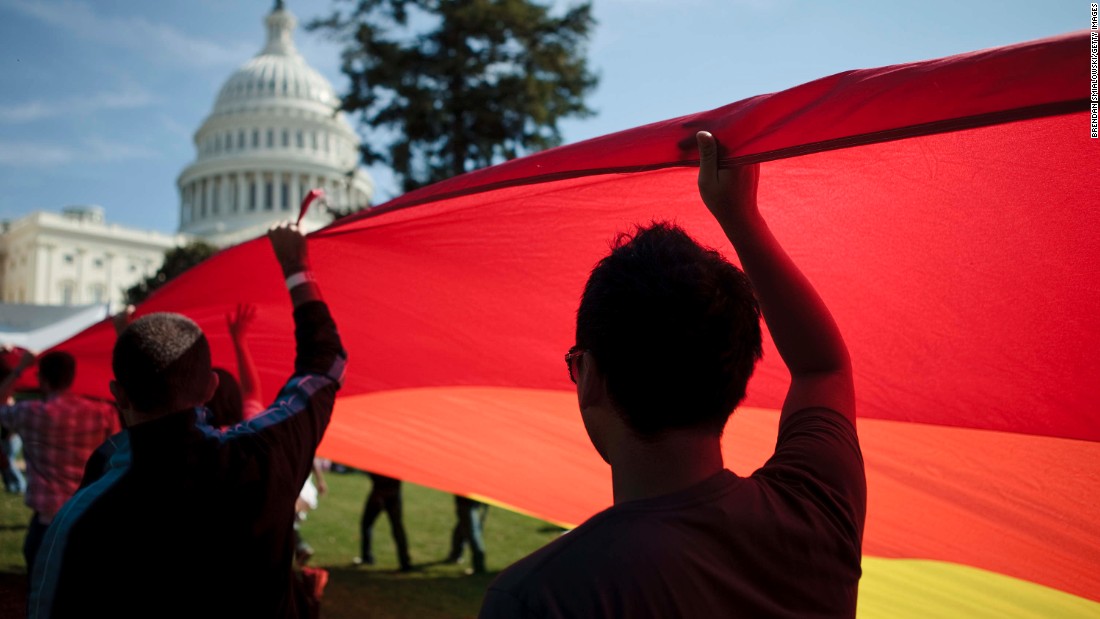 (CNN)The Trump administration is reportedly in the process of announcing rules that will attempt to define gender strictly and unchangeably based on one's genitals at birth — effectively trying to redefine gender's legal meaning to erase transgender people who identified as such under expanded gender identity provisions put in place by the Obama administration.
Nothing could be further from the truth.
Try as they might
, the
Trump administration
cannot eliminate lesbians, gay, bisexual, transgender, and queer people with a stroke of the pen. Moreover, this proposal is contrary to science and to the law. Turning Title IX, a law designed to help fight discrimination, into a weapon against them will not stop LGBTQ people from living their authentic lives.
As to "science," it is abundantly clear there has
never been a true gender binary
— just male and female — in nature. In fact, such an approach denies the existence of intersex people, those whose sex characteristics
do not correspond
with our classic notions of male or female.
Up to 1.7%
of people are born intersex, a percentage comparable to the number of redheaded people — not a minimal number. To suggest this rule approach is rooted in science is simply wrong.
The Trump administration may indeed harm LGBTQ people with this impending strike of a proverbial pen, but they cannot erase us. We exist, period. We always have and always will. The only question is whether we will receive respect and protection from discrimination. Many large corporations
are affording us
such protections. And a majority of Americans
believe
we should not be discriminated against. It's too bad the Trump administration is so behind the times.